Artificial Cricket Pitch Grass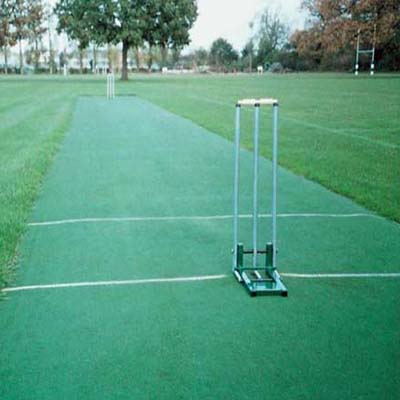 We are a leading dealer/wholesaler/distributor of Artificial Cricket Pitch Grass in Delhi. We are also leading importer and supplier of Artificial Cricket Pitch Grass in Delhi.
FieldTurf is trademark provider of Cricket Pitch Artificial Grass to our clients. It is considered to be an excellent solution for cricket pitch area and bowling run-up. It is perfect for practice facilities where cricketers train over many years for prevention of stress related injuries. When this is used in one direction, it provides excellent pace, bounce and carry. It offers excellent grip and offers purchase to spin bowlers while being bouncy. It can be easily installed at indoors and outdoors. It is hard and abrasive and reduces injury to players. It is offered in different varieties. It can be used even with metal spikes. Water drains quite quickly on this grass. It is wet, damp and soggy.
Features:
Long lasting system
Excellent quality
No pesticides