Football Court Flooring in Pune/ Football Flooring/Dealer/ Supplier/Distributor/Wholesaler in Pune, Maharashtra | Football Grass/Turf Flooring in Pune,PCMC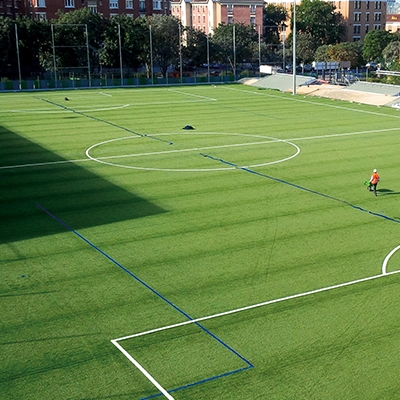 Football Court Flooring in Pune, Football Court Grass Flooring in Pune, football Court Grass Flooring, football Grass Flooring in Pune, football Turf Flooring in Pune, Artificial Football Turf in Pune, Indoor Football Court Flooring in Pune, Outdoor Football Court Flooring in Pune
Shanghai Interior is a leading football grass flooring dealer, supplier, distributor, wholesaler in Pune. We are the trusted distributor of Football grass flooring in Pune. Also Provides Football Court Flooring in Pune, Football Court Grass Flooring in Pune, football Court Grass Flooring, football Grass Flooring in Pune, football Turf Flooring in Pune, Artificial Football Turf in Pune, Indoor Football Court Flooring in Pune, Outdoor Football Court Flooring in Pune
We are committed to providing the best service and ensure that our customers enjoy their experience with us. We also make sure that we deliver on time without any delay.
Our football court grass flooring suppliers offers a wide range of football turf flooring, artificial football turf, indoor/ outdoor football grass flooring, and football court grass flooring solutions to meet all your needs. Our products range from natural grass to synthetic turf and everything in between.
We have expertise in football turf, basketball, volleyball and EPDM surfaces flooring. Our quality flooring has been trusted by the clients for generations!
Uses of Football turf flooring
Ground for games.
Decorative material to add color to the room.
Playground flooring, and
Outdoor garden.
Features Of our Football court grass flooring: -
The surface can be installed within 2 days, with no need for soil or irrigation and is perfect for all weather conditions, including snow, rain, sun and heat.
Our football turf flooring has a high shock absorption rate which makes it ideal for sports injuries.
It has anti-microbial properties which make it safer to play on when it comes to bacteria or viruses. Our artificial football turf is easy to install, with a strong frame.
The surface of our indoor/ outdoor football grass flooring is environmentally friendly, as it can be recycled and used as compost. It is easy to clean; a simple hose down can make it shiny again.