Basketball Court Flooring in Pune/Basketball Flooring/Dealer/ Supplier/Distributor/Wholesaler in Pune, Maharashtra | Basketball Flooring in Pune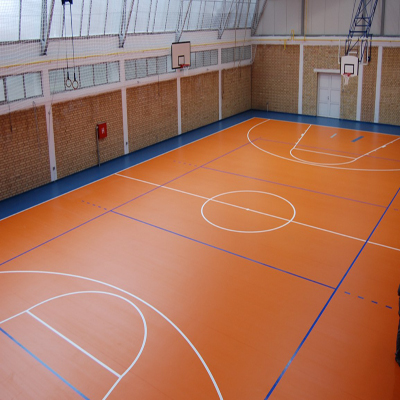 Basketball Court Flooring in Pune/Price/Rate/Cost Acrylic Synthetic Basketball Court Flooring,|Acrylic Basketball Court Flooring,|Acrylic Basketball Flooring| Acrylic Synthetic Basketball Flooring| Basketball Polyurethane Flooring|Basketball PU Flooring|Indoor Basketball Cour Flooring|Outdoor Basketball Court Flooring| Artificial Grass Synthetic Basketball Flooring|Basket Ball Grass Flooring|PP Tiles for Basketball Court|PP Tiles for Basketball Flooring
Shanghai Interior is the best basketball PU flooring dealer, supplier, distributor, wholesaler in Pune. We offer a wide range of durable basketball polyurethane flooring in Pune tailored for both residential and commercial use and will last for years.
Shanghai Interior provides Acrylic Synthetic Basketball Court Flooring,,Acrylic Basketball Court Flooring, Acrylic Basketball Flooring, Acrylic Synthetic Basketball Flooring, Basketball Polyurethane Flooring, Basketball PU Flooring, Indoor Basketball Court Flooring, Outdoor Basketball Court Flooring, Artificial Grass Synthetic Basketball Flooring, Basket Ball Grass Flooring,PP Tiles for Basketball Court, PP Tiles for Basketball Flooring in Pune.PCMC
Our basketball grass flooring suppliers have been in this industry for over a decade. We have several satisfied customers who are happy with our service and product quality.
Introduction
Basketball flooring is made of acrylic or polyurethane material that can be easily cleaned, durable and provides an aesthetic look.
This flooring comes in various different colors which are black, blue, green, red, etc. Our basketball PU Flooring also has the following features that make it the best product for basketball courts: -
The acrylic material provides an aesthetic look and prevents the ball from slipping on the court. This feature also helps to reduce noise on the court.
The basketball Polyurethane flooring material can be easily cleaned with water or even soap and water. For tougher stains, you can use a mild detergent to clean it.
Our artificial grass basketball flooring is durable so it will last for years without wearing out or cracking.
Acrylic Basketball flooring dealers in Pune
Our exclusive flooring range includes acrylic synthetic basketball court flooring, acrylic basketball court flooring, acrylic basketball flooring, acrylic synthetic basketball flooring, basketball polyurethane flooring, basketball PU flooring, indoor basketball court flooring, outdoor basketball court flooring, artificial grass synthetic basketball flooring, artificial grass basketball flooring, basketball grass flooring, PP Tiles for basketball court, PP Tiles for basketball flooring, and more.
We have a team of experts who are highly qualified in their field who ensure that our products meet the industry standards and specifications.